Two years ago, Vincent joined the Reverse Rett team of walkers (lunatics) who took on the 60k Just Walk Challenge across the South Downs. This year, it's my turn 🙂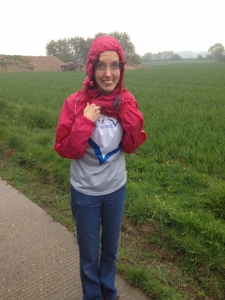 Led by stalwart fundraiser and Dad to Molly, Greg McKeague, the Reverse Rett team this year will be doing the 40K challenge, which fits neatly into Vincent's #midlifecrisischallenge theme!
If you know me then you'll know that I'm not exactly at the peak of physical fitness and am not accustomed to long rambling countryside walks. However, I have been pushing/carrying children/buggies/wheelchairs for the last 7 years and am accustomed to a certain lack of, er, rest. So, we'll see how it goes. . . .
You can sign up to join the Reverse Rett 40K walk here
or you can sponsor me here 🙂