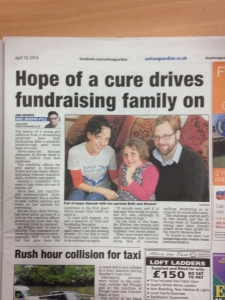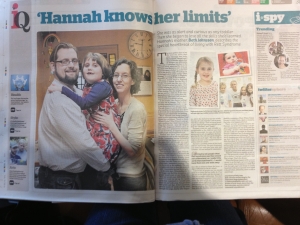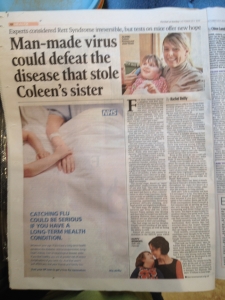 Since 2011, we have been committed to raising awareness of Rett Syndrome and funds for Reverse Rett. We know they represent the best possible hope for Hannah's future, and being part of making that happen makes us feel slightly less helpless in the face of our little girl's debilitating syndrome.
In the past four years, we have been overwhelmed by the support we have received from family, friends, our local community and complete strangers. Our fundraising efforts have ranged from clothes sales to hypnotherapy events to personal physical challenges to supermarket bag-packing. We have roped in anyone who would listen and are immensely grateful to everyone who has jumped on our bandwagon along the way! To date, we (by which I mean everyone who has fundraised because of their connection to Hannah) have raised around £120,000. We're not stopping until Hannah says 'thank you' herself 🙂
Several events are ongoing now and for the best part of 2015. You can read more about each of these events and link to their justgiving sites through the 'Ongoing Events 2014-15' link on our homepage.
You can also read about previous events and challenges through the 'Events and Challenges 2014-15' link on the homepage. Here I have tried to outline the key events which have taken place over the past four years, but I have undoubtedly missed some! If you happen to know of any which should be there, please set me straight!
As far as fundraising goes, the possibilities are endless. If you have a good idea or want to join in with one of ours, please let us know 🙂