Canterbury Coffee Mornings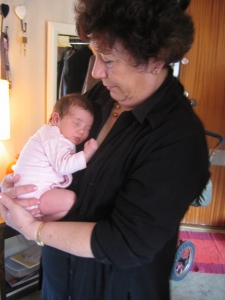 Being the grandparent of a child with Rett Syndrome comes with its own particular heartbreak, frustration and sense of helplessness. Grandparents can feel a double sense of sorrow as they watch both their granddaughter and also their son/daughter and other grandchildren struggling with the diagnosis and daily implications of Rett.
Hannah's Grandma, my mum, has never been one to simply accept what can be changed or to take anything other than a highly active role in her children's lives. So, when we started to fundraising for Reverse Rett in 2011, mum came along with us, and has become far more than simply our supporter, she has become a phenomenal fundraising power in her own right!
In 2011 Mum held her first 'coffee morning' for Reverse Rett, although it was far from your average coffee morning. Mum spent the preceding few months single-handedly baking and making jams, marmalades, pickles, chutneys, cakes, biscuits, scones, chocolates, fudge and more, and then packaging them all up beautifully to be sold at her coffee morning.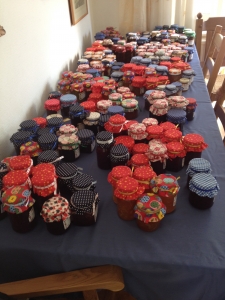 In 2011, the coffee mornng raised £1500, and since then it has become an annual Canterbury event, going on to raise more in each consecutive year. In 2014 the 'coffee morning' made £2500 which was then doubled in the Big Give event. Again, all thanks to homemade wares and the generosity of mum and dad's brilliant friends and neighbours.
From Hannah and us, to Grandma and Grandad: thank you 🙂